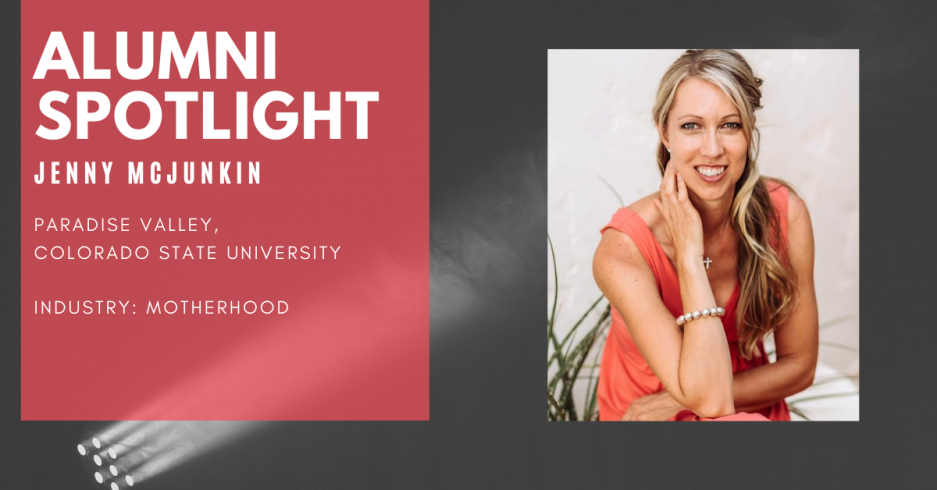 Alumni in the Marketplace Spotlight:
Jenny McJunkin

Jenny McJunkin (nee Egge) graduated from Colorado State University in 1997 with a bachelor's in equine science and then followed God's call to become a Chi Alpha missionary. She served on staff from 1998 to 2001 at Montana State University, then went on to be the Chi Alpha director for four years at the University of Wyoming, followed by leading the ministry at Texas Tech, where she married her husband Tory in 2006.

In 2008, Jenny stepped down from her position to become a stay-at-home mom to her children. She and Tory, a pain-management physician, served as co-chairmen of the first National Chi Alpha Advancement Advisory Group, which started both the National Chi Alpha Alumni Association and the Chi Alpha Advancement Board. Jenny currently lives in Paradise Valley, Arizona and is a full-time mom for five very active children, but she still makes time to speak at women's ministry events, fundraisers, and Chi Alpha retreats. She also took time to share with us why her heart for Chi Alpha remains so strong to this day.