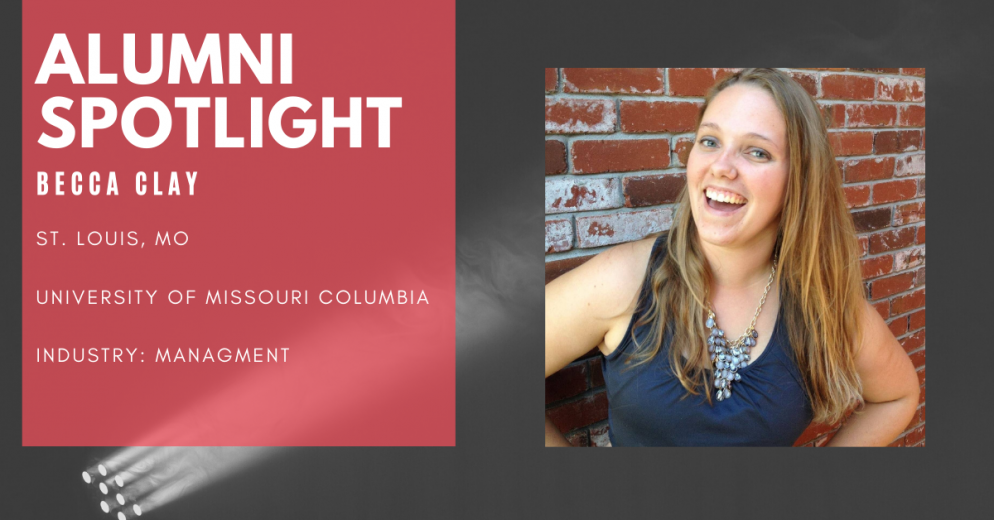 Alumni in the Marketplace Spotlight:
Becca Clay

Graduating from the University of Missouri-Columbia, Becca joined her Chi Alpha's staff as a missionary as well as the XAi director for her campus and area. After her years as a missionary in Chi Alpha, Becca moved to St. Louis where she is now living on mission in the workplace. Becca lives on mission daily while being the general manager for a lawn care company by being intentional and loving those around her.

"Every week, I have the chance to connect with, love on, and pray with the woman that cleans the office. Her first week at the office, I felt prompted to ask if I could pray with her and she enthusiastically said yes! We've prayed for healing, we've prayed for peace and comfort in the midst of deep grieving, and we've prayed for everything in between. And what's even better is I know some coworkers are listening. Who knows what seeds are being planted or watered every Thursday at noon!"